Seth MacFarlane's Sexist Oscar Night: Why everyone is outraged

The "Family Guy" creator (and GQ Funnyman of the Year 2012, natch) doled out such a litany of misogynistic cracks—on boobs, domestic violence, rape, eating disorders, Latina women and more—that it's hard to know where to begin.

Jennifer Aniston is a stripper: On another introduction, he said, "Our next two presenters, at least one is honest about being a former exotic dancer. Please welcome Channing Tatum and Jennifer Aniston."
MacFarlane's inane and juvenile "We Saw Your Boobs" musical number effectively reduced a lineup of brilliant leading ladies to eye candy. That would have been hideous enough, but as he named all the women he was thinking of, making the audience visibly squirm, he included four—Hilary Swank, Jodie Foster, Jessica Chastain and Charlize Theron—in which the "boob" scene was a rape scene.

The host even drew 9-year-old Oscar-nominee Quvenzhané Wallis into the uncomfortable sex-object references, saying, "To give you an idea of how young she is, it'll be 16 years until she's too old for Clooney."

Eating disorders are sexy: "And those of you [beautiful women] who gave yourselves the flu two weeks ago to 'get there'? It paid off."
In reference to Salma Hayek and Penelope Cruz (as well as Javier Bardem): "We have no idea what they're saying, but we don't care because they're so attractive."

Ratings-wise, Seth MacFarlane's Oscarcast was an unqualified success. Seth MacFarlane's jokes … not so much.

Both the Anti-Defamation League and the Parents Television Council today slammed MacFarlane's "offensive" humor.

The ADL zeroed in on MacFarlane's crack (in his guise as the foul-mouthed, pot-toking CGA bear Ted)

that you have to be Jewish if "you want to work in this town."

If people were tuning-in to the Oscars to see the same crass, vulgar and juvenile humor MacFarlane has employed in "Ted" or "Family Guy" they surely weren't disappointed. What a shame that this once classy event has been cheapened and dumbed-down to the level of a junior-high school locker room. There's no doubt MacFarlane has talent – but perhaps it's better to have no talent at all than to squander it as he does on misogynistic, racist and anti-Semitic jokes.



But the Academy is standing by its man, telling Yahoo! Movies today, "If the Oscars are about anything, they're about creative freedom. We think the show's producers Craig Zadan and Neil Meron, and host Seth MacFarlane did a great job and we hope our worldwide audience found the show entertaining."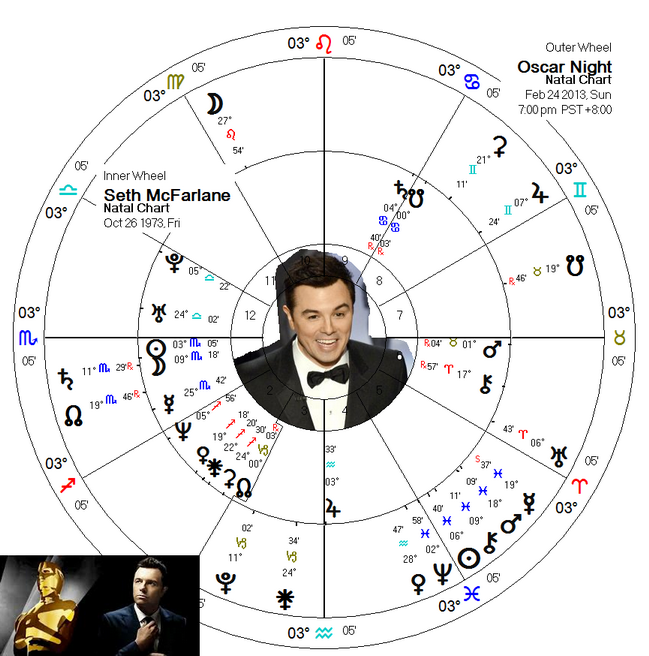 Seth Woodbury MacFarlane is an American actor, voice actor, animator, screenwriter, comedian, producer, director and singer. He is the creator of the show Family Guy (1999–2002, 2005–present) and co-creator of American Dad! (2005–present) and The Cleveland Show (2009–present), for which he also voices many of the shows' various characters.