Saturn is entering Scorpio on October 5th, 2012, and will remain there until December 23, 2014
It will retrograde to Scorpio for an additional period from June 15 until September 19, 2015
This is going to be longer than the normal 2 year Saturn passage - and where we have the privildge to have this happening in lovy dovy Scorpio!
Note that Saturn in Scorpio will be in mutual reception with Pluto in Capricorn.
Interstingly, Saturn ingresses into Scorpio with an exact conjunction to Mercury and trine to Neptune!
Also the Moon will be in Gemini conjunct Jupiter...so lots of Mercury + Neptune energy.
And can we overlook Mars in Scorpio on the North Node...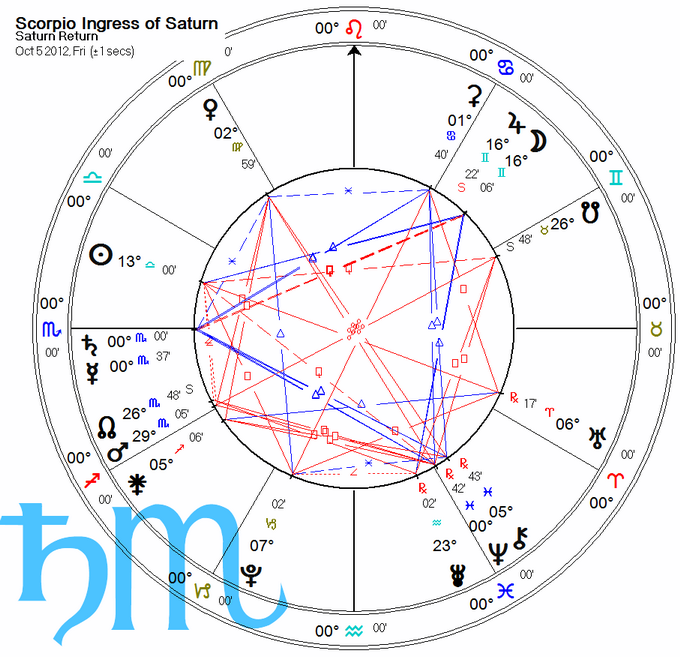 Key figures in the immediate term are Chavez who is battling Cancer, and Achmedinejad who is battling the world...
Achmedinjad has also a Mars/Nodes to his natal Nodes...
These guys will make the headlines very soon!