The 2012 French presidential election is the next presidential election, to be held on 22 April and 6 May 2012, the latter being used for a run-off if necessary. President Nicolas Sarkozy will be eligible to run for a second successive and final term during this election.

The strong contenders are

Sarkosy

(current president),

Francois Hollande

(left party)
The first round is
April 22
, and then 2nd round (if no obvious leader makes it on the first round) is
May 6.
Note that very likely there will be a 2nd round, and that May 6 has a full day Scorpio Moon Void of course...not the greatest for any election process.
Then, Mars out of retro in Virgo will oppose Neptune in Pisces, squaring the Nodes in Gem/Sag - so chaos is definitely in the air.
The charts:
For the first round, they each have nasty transits, planets opposing their respective Scorpio Saturn: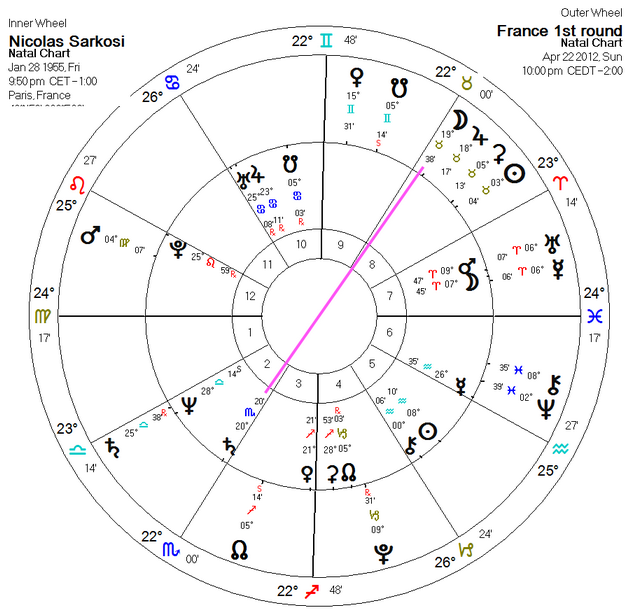 Hollande may get disappointment from that Sun/Saturn, even though he leads the polls.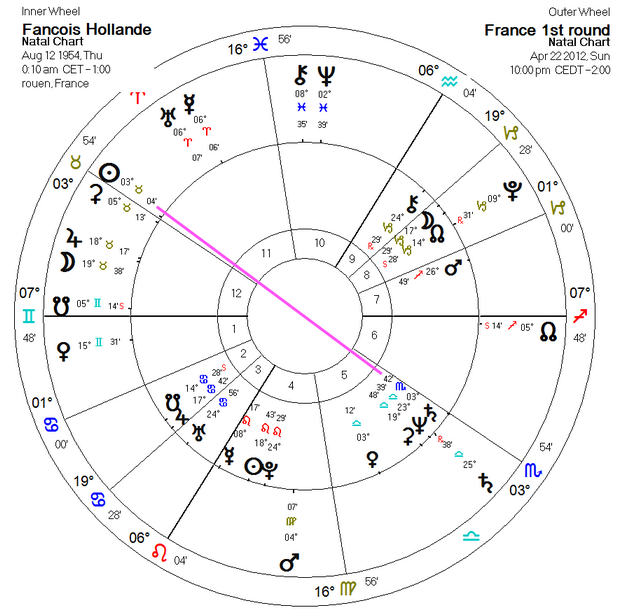 SOLAR ARCS
Then, when we look at Solar Arcs, they each have the Sun square the Nodes...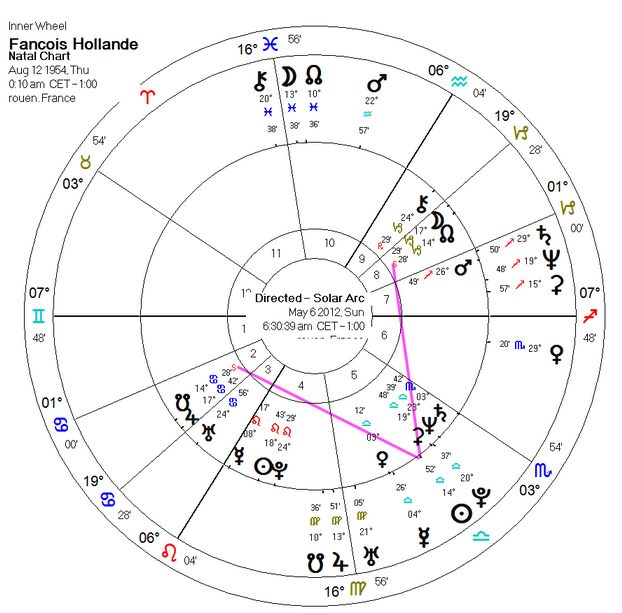 TRANSIT FOR 2nd ROUND - MAY 6