Following reports from Marc Penfield that Hillary Clinton's birth time may be
2:18am
, we decided to check Transits and Solar Arc directions to this new chart.
Note that this is still speculative information
You can view the source of the data on this video:
https://youtu.be/-ffCemlJ7V0
Is it conclusive? See below...
The New chart has
14 Virgo Rising and 12 Gemini MC
- both
ruled by Mercury Station in Scorpio
. She would have Saturn in Leo in the 12th house - which does describe her position as a lawyer for children causes, and her political career.
She
marries Bill
after long hesitation - this occurs with transiting North Node on her Venus and reversrsed Nodes. However, nothing activates her angles or her 7th house of marriage.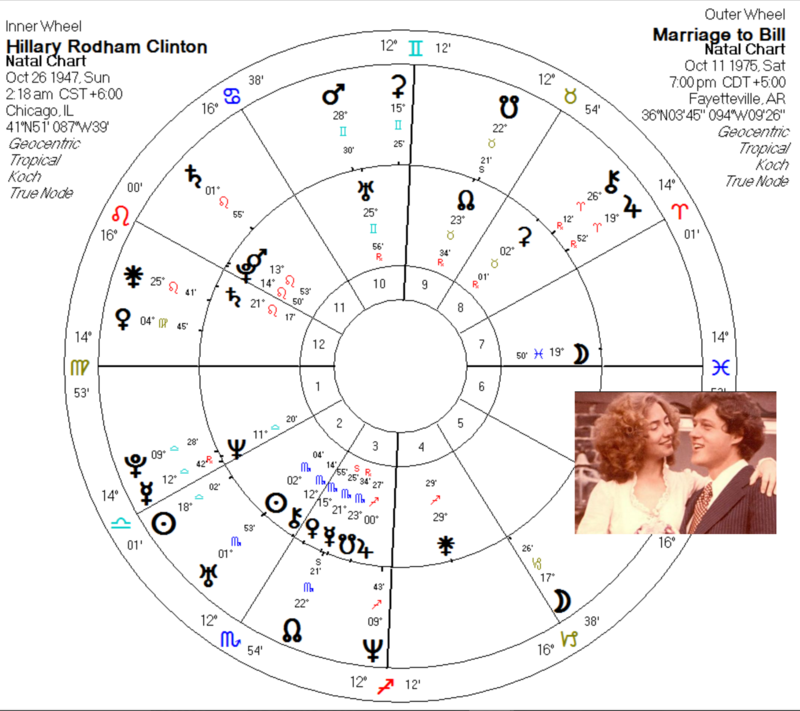 She gives birth to her only
daughter Chelsea -
with the transiting Sun (children) loosely conjunct the Descendant and square the MC - Chelsea's MC conjunct mother's Saturn (ruler of 5th house children)
Bill is elected President
Except for Tr Pluto in Scorpio on Nodes, square her Saturn in Leo (with Chiron), nothing seems to show the victory and glamor.
it seems weak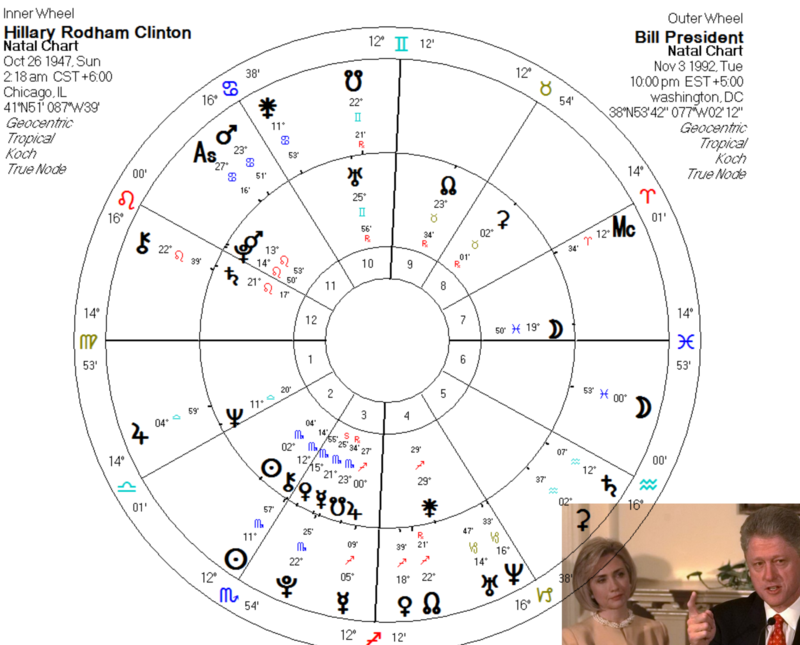 Monica Lewiski scandal
in the middle of Bill's second term as president.
Chiron is on her natal Venus/Chiron.
Saturn opposes Neptune (signature for scandals)
Ceres on 7th house Moon (Ceres can be vicious)
Angles are not very activated overall...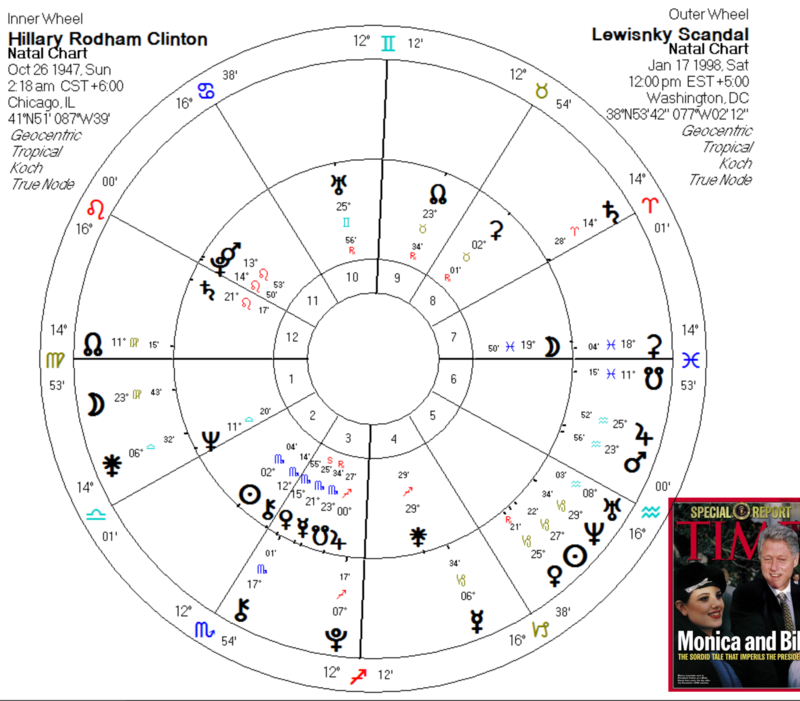 She
wins the senate
with Jupiter would be on her MC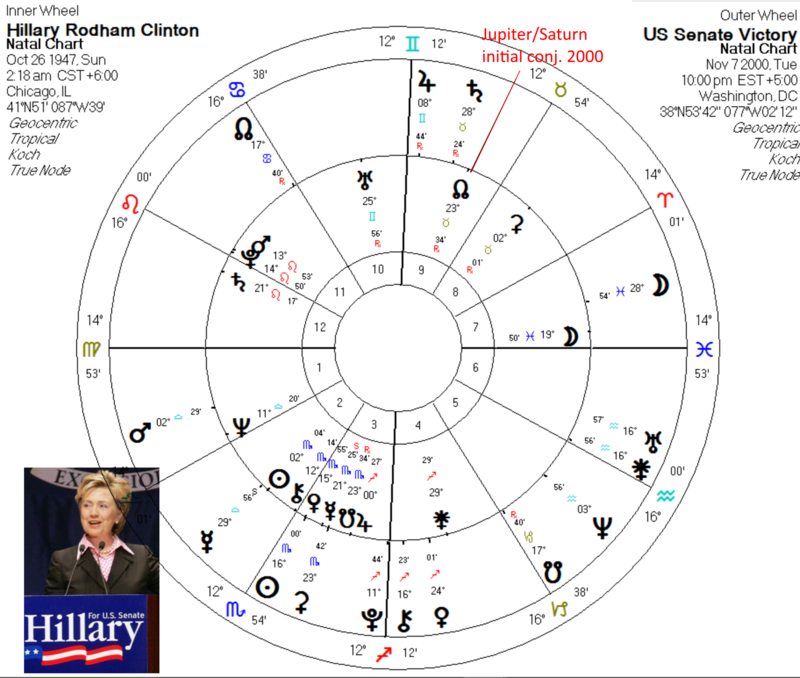 Losing the 2008 Primaries to Obama
-
Packed 10th house - Venus on the angles
Mars return to her natal Mars/Pluto (ouch)
Angles do not seem descriptive of defeat.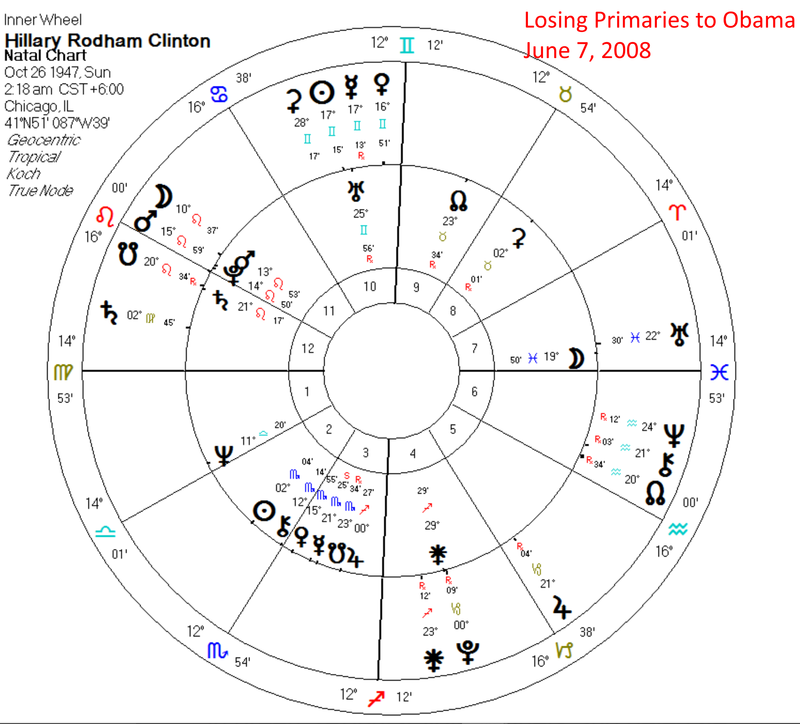 Election time - Nov 2016
Transiting Saturn would be angular to her IC
Mercury ruling the MC, on her Nodes
other than that...very little to show a momentum or a victory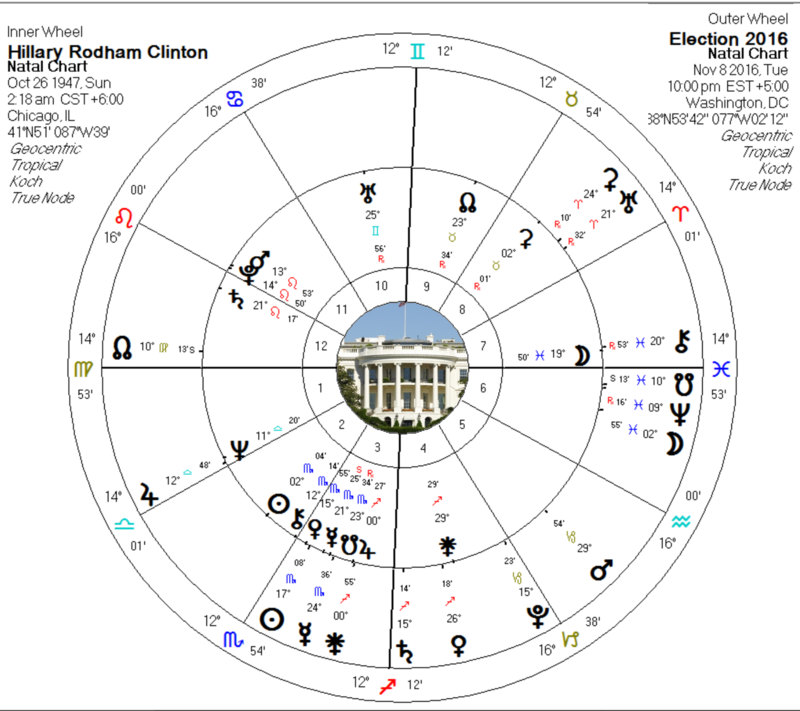 SOLAR ARCS
Marries Bill
QUite compelling with angular Solar Arc Venus
+ Solar Arc Saturn to natal (7th) Moon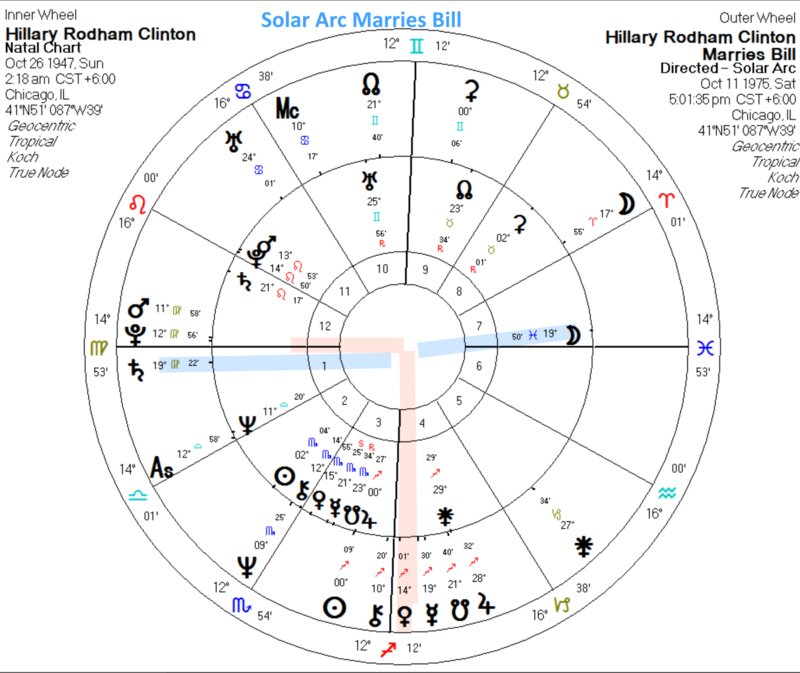 Daughter Chelsea born
-
Not much showing for it, unless SA Chiron square Ascendant would mean birth?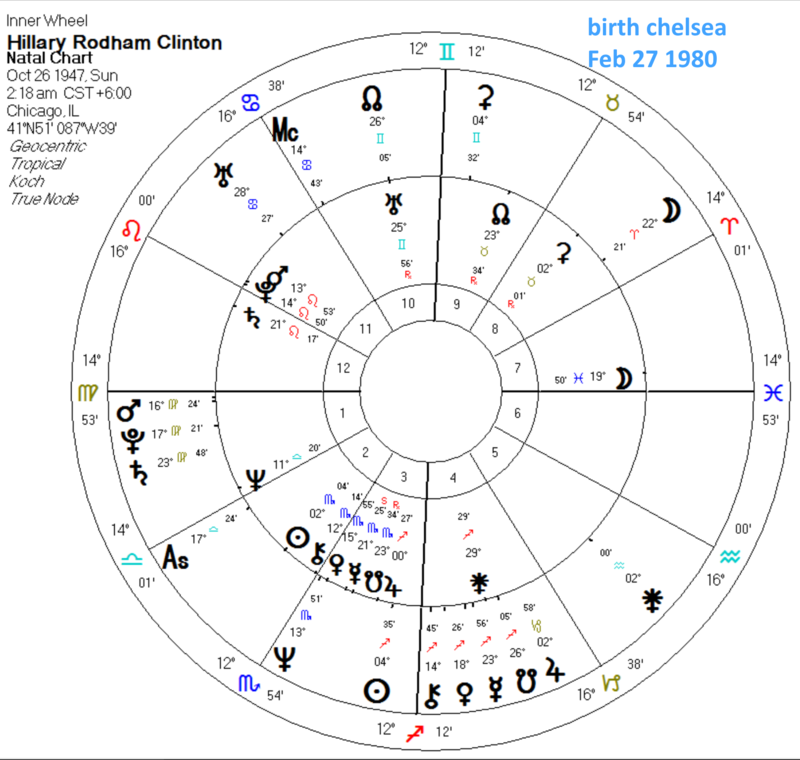 Solar Arc for the coming 2016 Elections
SA Moon to Jupiter
SA MC was on Saturn when she started her campaign in 2015.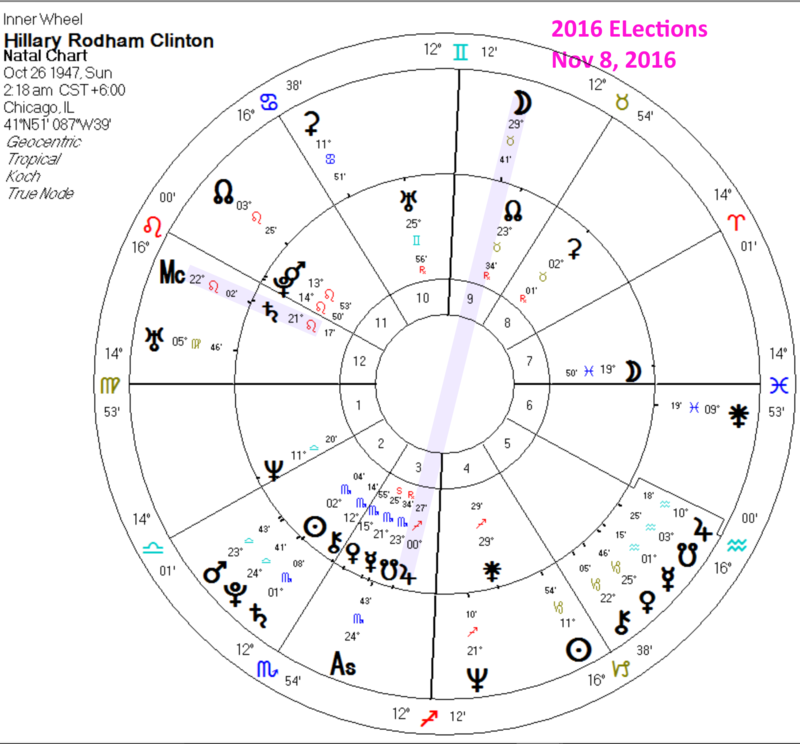 What do you say?
I'm not convinced...