Colombia contestant Ariadna Gutierrez Arevalo was already wearing the crown as this year's Miss Universe winner when host Steve Harvey returned to apologize.

Harvey says it was his mistake and that he would take responsibility for not reading the card correctly that named contestant Pia Alonzo Wurtzbach this year's winner and Colombia the first runner-up.
Watch the video and assess the amplitude of the gaffe:
https://www.youtube.com/watch?v=PfHz9gNfYmM
Is this the best study case for planet ERIS in action? Eris is associated with female discord as the myth goes to say:
The most famous tale of Eris recounts her initiating the Trojan War by causing the Judgement of Paris. The goddesses Hera, Athena and Aphrodite had been invited along with the rest of Olympus to the forced wedding of Peleus and Thetis, who would become the parents of Achilles, but E
ris had been snubbed because of her troublemaking inclinations.
She (ERIS) therefore

tossed into the party the Apple of Discord,

a golden apple inscribed τῇ καλλίστῃ (Ancient Greek: tē(i) kallistē(i)) – "For the most beautiful one", or "To the Fairest One" – provoking the goddesses to begin quarreling about the appropriate recipient. The hapless Paris, Prince of Troy, was appointed to select the fairest by Zeus. The goddesses stripped naked to try to win Paris' decision, and also attempted to bribe him. Hera offered political power; Athena promised infinite wisdom; and Aphrodite tempted him with the most beautiful woman in the world: Helen, wife of Menelaus of Sparta.
Last night, Eris was exactly opposing Mars!
Eris is very slow moving planet, so research on this influence is very difficult.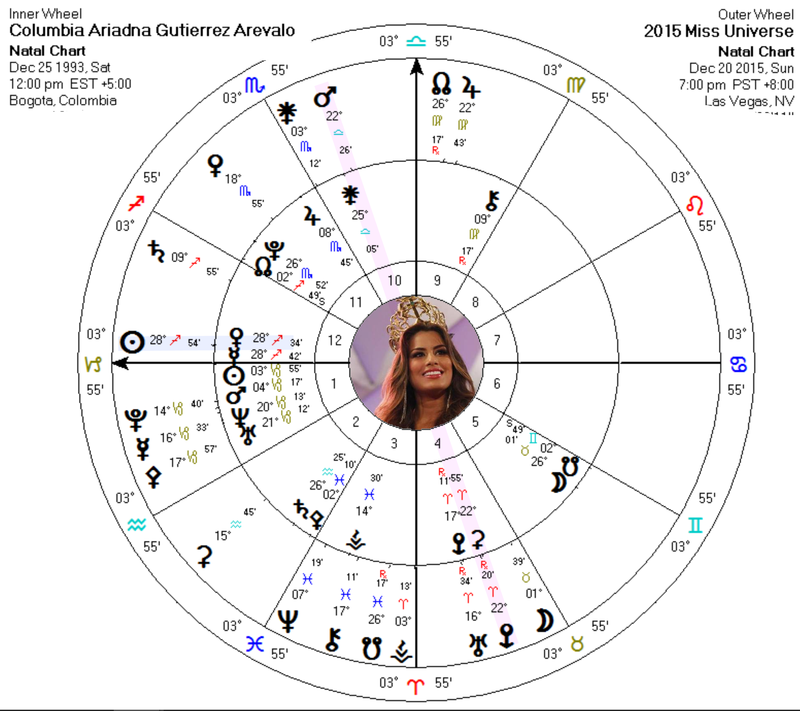 Interestingly, both ladies have MARS/SUN squaring off!