The Nov 13 Paris attacks first began at 9:20pm in Paris. This devastation began unfolding as
Mars is on the North Node, exactly on an angle (IC), and on a Cardinal point (zero Libra).
This is a pattern... see below, Mars in conjunction to either Nodes in all of these past decade terror attacks. This configuration can ignite intense anger and violence. This does not mean it occurs on such a scale each time they come together (approx every 9 months)... and some attacks will occur with different alignments, but there is no doubt that this combo brings about volatile times. Mars on the Nodes at its core is about SEPARATISM. In a positive way, it prompts us to separate from unhealthy situations and start a new way. In a negative way, it is plain aggression.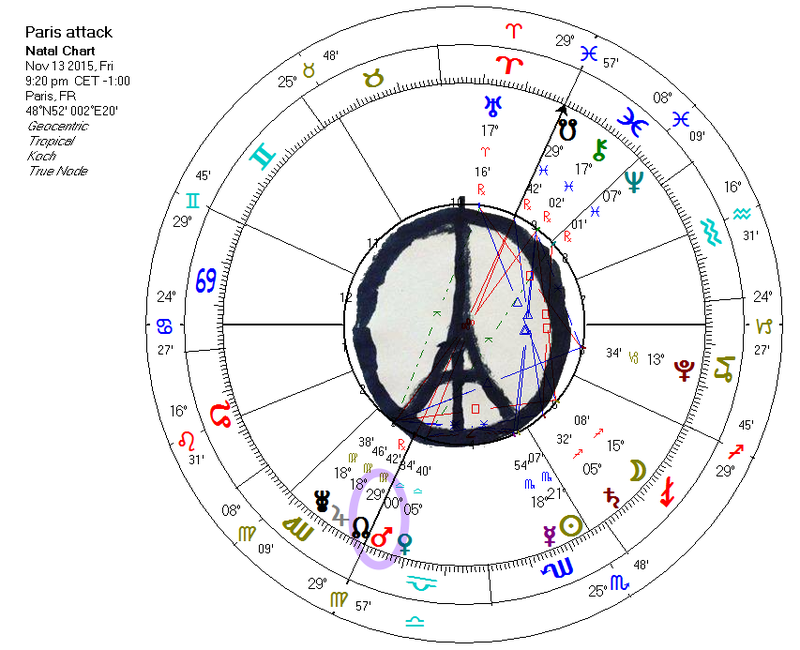 Norway attacks - Mars on the South Node in the 8th house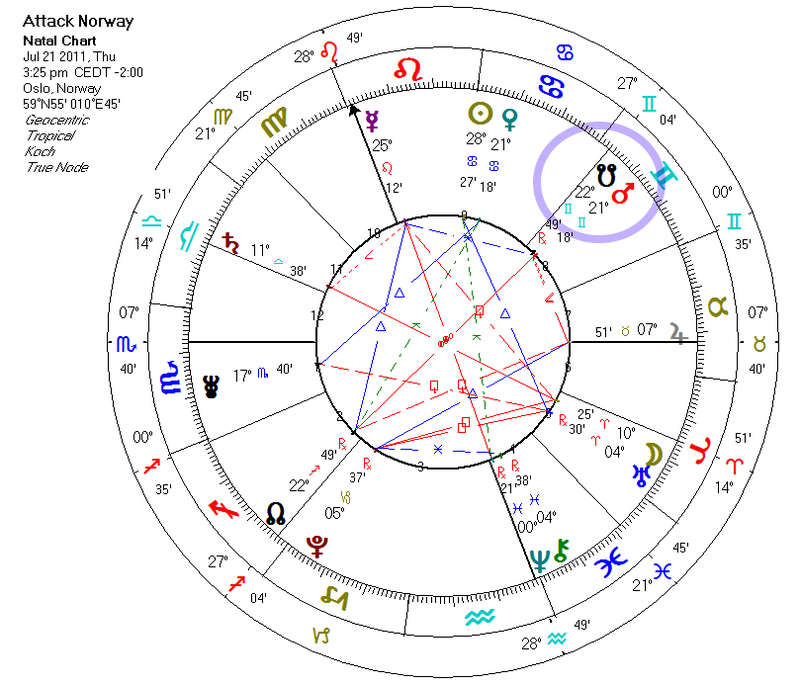 London train bombing, Mars in Aries on the North Node in the 8th house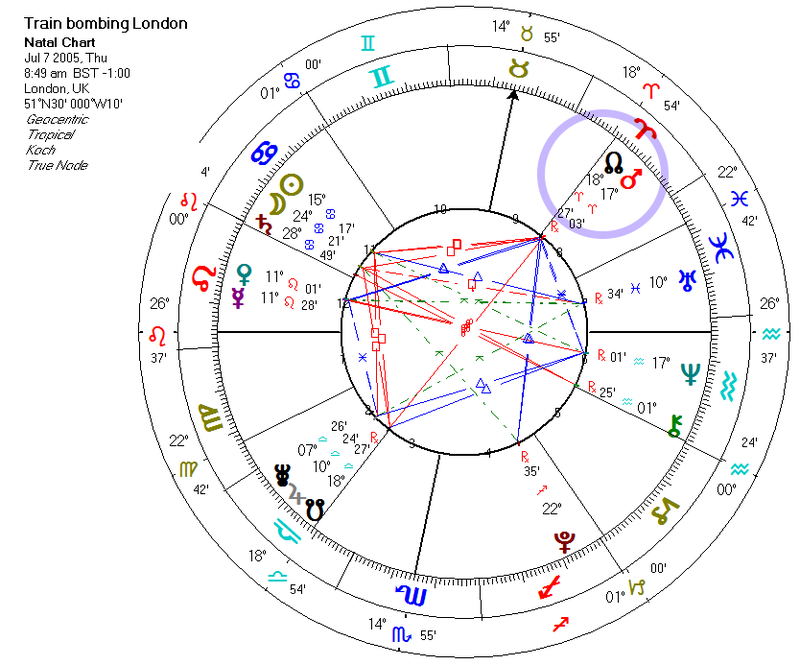 9/11 - Mars on a Cardinal point (1 Cap), on the South Node