Comedian Joan Rivers died in a New York hospital Thursday afternoon, a week after suffering cardiac arrest during a medical procedure, her daughter said.

Rivers was undergoing an apparently minor elective procedure at the clinic when she suffered cardiac and respiratory arrest, according to the New York Fire Department.
They do not know how long her BRAIN remained without oxygen, but likely she would have come out of it disabled and not mobile anymore.
Times for procedures are so important to choose...she went for this with Mars/Saturn in Scorpio sqr her Saturn in Aquarius (brain), and it affected her nervous system and mobility (Gemini planets).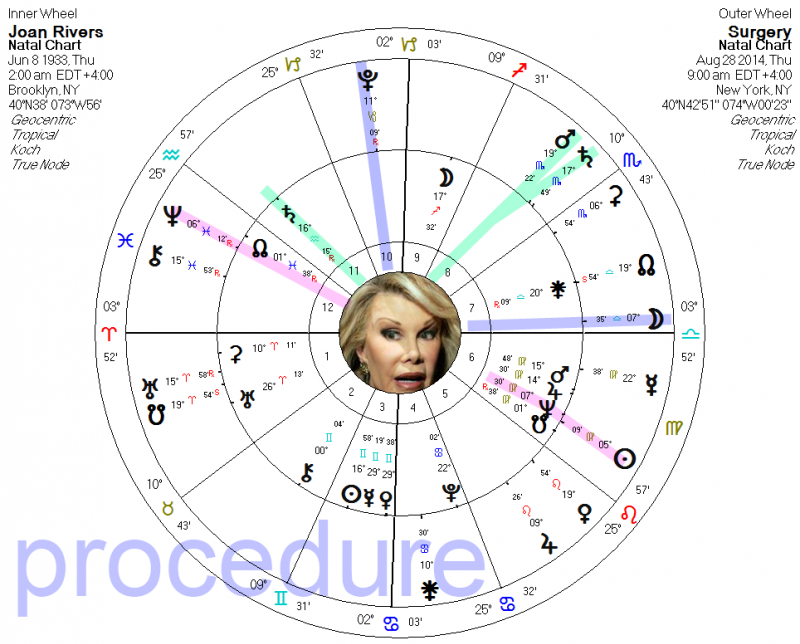 This is the death chart - They removed her from life support as the Moon was on Pluto.
She died with a Virgo Sun, and god did she like plastic surgery! Even her funerals were planned ahead.
It is interesting that she was such an outspoken person, and the area of her surgery was her throat.
Blessings on her soul path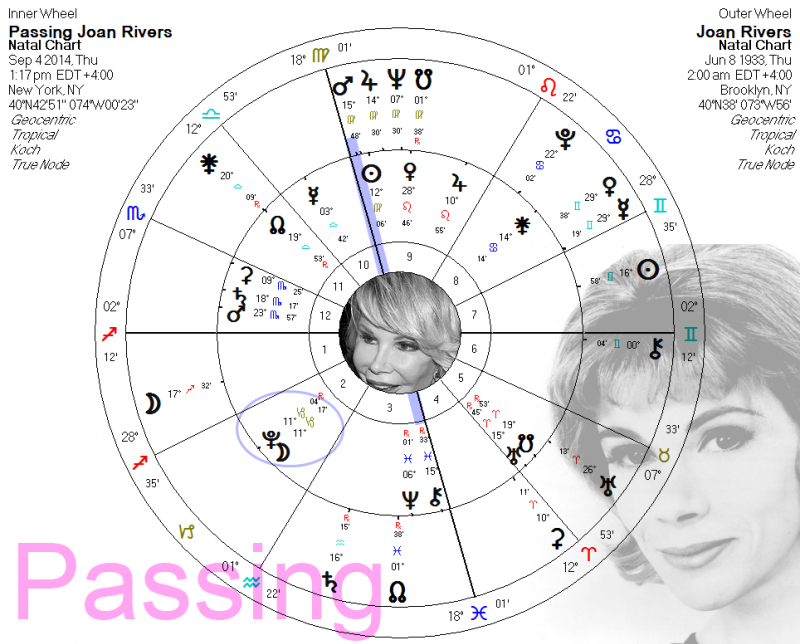 This video is wonderfully capturing important moments of her life and her personality...SO BLUNT she was!
Born on an exact Full Moon - strong personality. Mercury/Venus exact conjunction for her wit.
http://www.cnn.com/2014/09/04/showbiz/j ... ?hpt=hp_t1